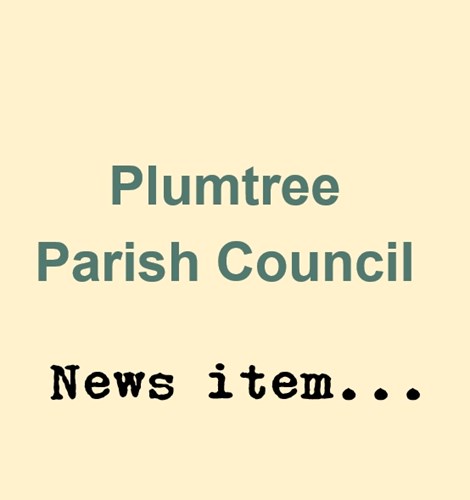 Parish Council email circulation list
Added on 02 August 2021
Plumtree Parish Council is producing an email list of parishioners who would like to receive information about the council and items of interest about the parish.
You can join the email circulation list by filling in the Enquiry Form on the Contact Us page and ticking the Please add me to the parish council email circulation list box.
Alternatively, print off the Circulation List Application Form complete it and return it to the Parish Clerk (contact details below).
The council is registered with the Information Commissioner's Office (ICO) under the Data Protection Act 1998.
If you have any questions about the circulation list, please contact the Parish Clerk, Mike Elliott,
Plumtree Parish Council, 19/21 Main Street, Keyworth, Nottingham NG12 5AA.
phone: (0115) 937 6506 ; email: clerk@plumtree.parish.email.